Who is Rebound New Mexico? Why does our organization exist? How do we enrich our communities? 
Get your questions answered HERE!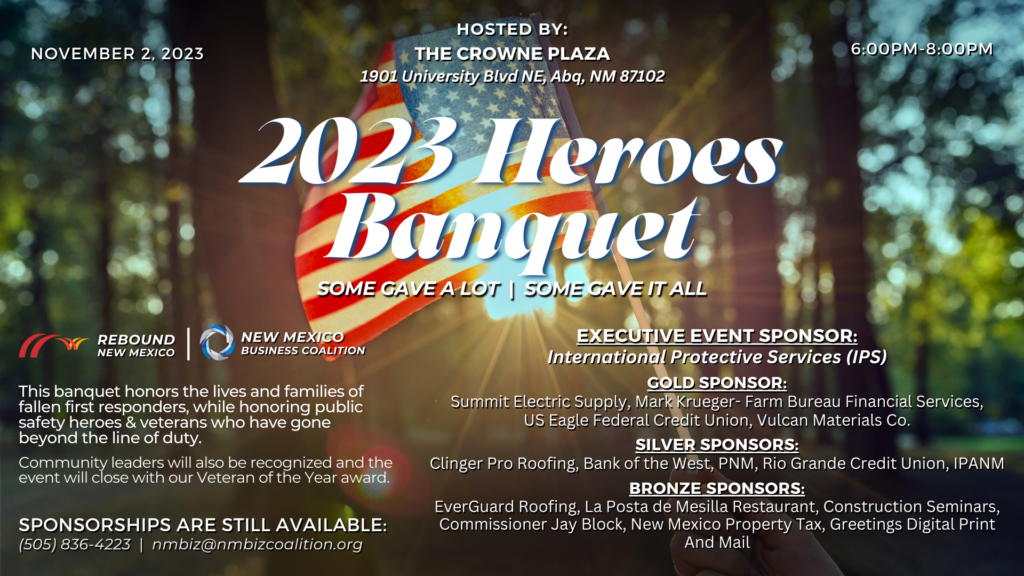 We're partnering with our sister organization, the New Mexico Business Coalition (NMBC), to bring the 2023 Heroes Banquet on November 2, 2023.
This will be an incredible event that will bless our community as we acknowledge the lives & families of first responders. Community leaders and advocates will also be recognized and the event will end with our  Veteran of the Year award.  Learn more about this touching event on NMBC's website HERE.
Are you looking to build or improve your resume? Not too sure where to look for a job?
Get those resources and much more HERE!
Rebound New Mexico is a 501(c)(3) organization. Contributions are tax deductible to the extent allowed by law.